Static Dissipative Urethane Hose

* Scroll To Cart *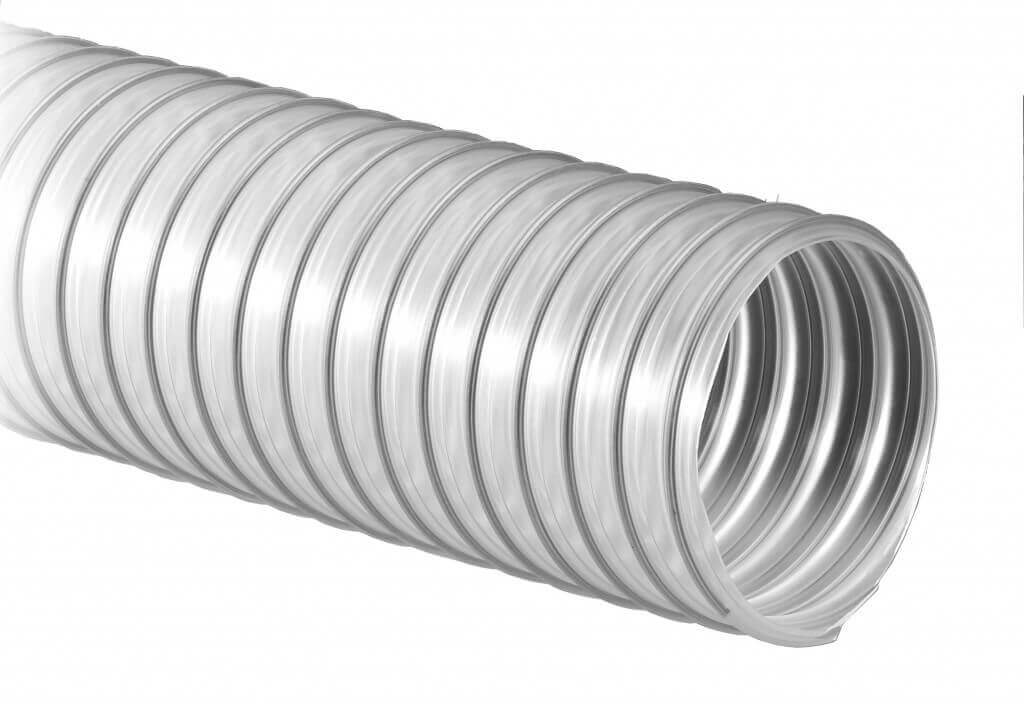 Static dissipative hoses provide great abrasion resistance, high tear strength, superior chemical resistance, excellent flexibility, and tolerance for applications with wide temperature ranges (-65° F to 225° F).
Anti-static hoses are constructed of FDA acceptable materials to develop a medium weight clear static dissipative polyurethane reinforced with a bronze coated spring steel wire helix.
Must be sold in 5' lengths.
Bridge hose clamps or hose clamps available for attaching hose to duct fittings or machines.

ORDERING NOTES: Unless specified, 3" through 24" is QF. Over 24" is flanged. Data subject to change without notice. Stainless steel components requiring flanges will be supplied with stainless steel flanges unless otherwise specified. For special parts or items to be custom manufactured, contact us for quotation.
Customers Also Viewed