Wal-Mart Volume Control Dampers

* Scroll To Cart *
Wal-Mart Approved, Manufactured by Sisneros
These volume dampers are appropriate for a broad range of applications, including: heating, air conditioning, exhaust and venting. They come standard in round but can be custom made in other standard shapes upon request: oval and rectangle. Standard dampers feature a manual locking hand damper, but can be fitted with other custom locking systems upon request. As specified, these are certified for use with Wal-Mart and Sam's Club applications.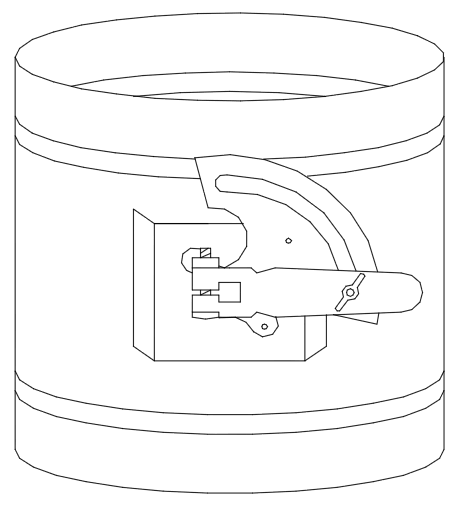 Specifications PDF
Construction Specifications
Body Guage:
-22 GA
Frame:
-12" and smaller
- 13" and larger - Min 20 GA.
Blade Gauge:
-20 GA.
Axel Rod:
-Solid 1/2" Square
Velocity:
-1500 F.P.M.
Quadrant:
-Duro Dyne KL-7
Total Damper Length
L = 20" for Diameters greater than or equal to 20"
L = 15" for Diameters 14" through 19"
L = 10" for Diameters 9" through 13"
L = 8 1/2" for Diameters less than or equal to 8"
For square and non-standard dampers, please call for pricing. Unless specified, 4" & up are slip fit, to go inside of spiral pipe. Data subject to change without notice.

ORDERING NOTES: Unless specified, 3" through 24" is QF. Over 24" is flanged. Data subject to change without notice. Stainless steel components requiring flanges will be supplied with stainless steel flanges unless otherwise specified. For special parts or items to be custom manufactured, contact us for quotation.
Customers Also Viewed