Angle Flange Gasket

* Scroll To Cart *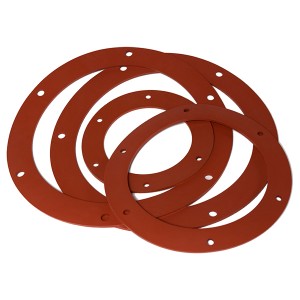 Angle Flange Gaskets are available in high temp red silicone and black nitrile materials and are designed to be used with Nordfab angle flanges and angle flange adapters. Gasket dimensions match Angle Flange dimensions.
Notes
:
Silicone temperature range -65°F to 450°F
One gasket should be used per joint
Angle Flange Gaskets are only available with shown hole patterns

ORDERING NOTES: Unless specified, 3" through 24" is QF. Over 24" is flanged. Data subject to change without notice. Stainless steel components requiring flanges will be supplied with stainless steel flanges unless otherwise specified. For special parts or items to be custom manufactured, contact us for quotation.
Customers Also Viewed