Barrel Hood

* Scroll To Cart *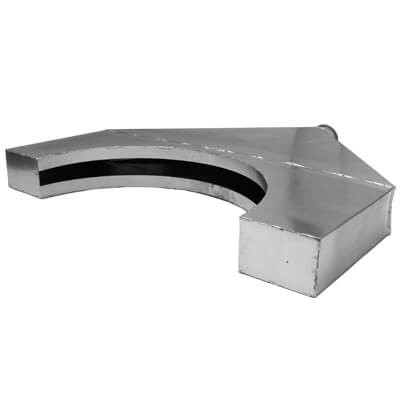 Barrel Hoods are made available in galvanized and stainless steel material,. They are designed to fit 55 gallons drums while providing a seamless connection to QF ductwork for dust removal in barrel-filling applications.
Notes:
At temperatures ranging between 390° F and 480° F, the zinc-iron alloy layers in galvanized steel will continue to provide a high level of protection from corrosion. However, there may be some peeling, changes in mechanical properties, and reduction in the corrosion protection. Recommended max. service temperature is 390° F

ORDERING NOTES: Unless specified, 3" through 24" is QF. Over 24" is flanged. Data subject to change without notice. Stainless steel components requiring flanges will be supplied with stainless steel flanges unless otherwise specified. For special parts or items to be custom manufactured, contact us for quotation.
Customers Also Viewed