Telescoping Fume Arms

* Scroll To Cart *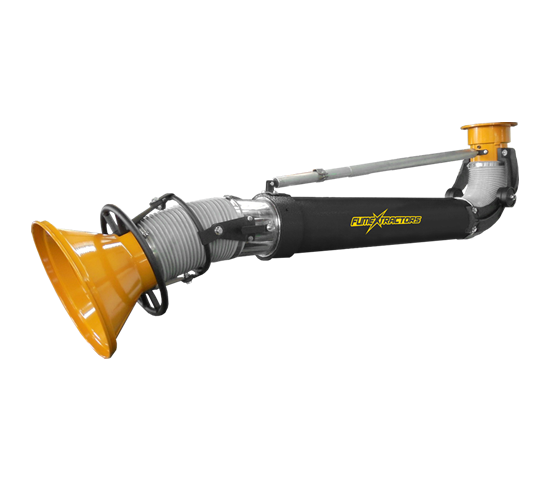 Telescoping Fume Arms are ideal for confined spaces because they're compact but extend for extra reach when needed.
FumeXtractors Telescopic Fume Extraction Arms are built to exhaust and filter welding fume and smoke above the source. They're the most popular companion to our Welding Booths and feature a flanged suction hood for 2x the suction distance.

ORDERING NOTES: Unless specified, 3" through 24" is QF. Over 24" is flanged. Data subject to change without notice. Stainless steel components requiring flanges will be supplied with stainless steel flanges unless otherwise specified. For special parts or items to be custom manufactured, contact us for quotation.
Customers Also Viewed