QF Manual Blastgate

* Scroll To Cart *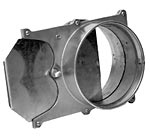 Nordfab® Ducting's Quick-Fit® Manual Blast Gates allow manual operation and are constructed of galvanized, aluminum, stainless and stainless+ with optional no. 4 finish materials. Cast aluminum body with standard QF connection unless otherwise specified. Other sizes available upon request.
Notes:
3" - 24" have QF ends for easy connection to Quick-Fit ductwork
26" - 30" have flanged ends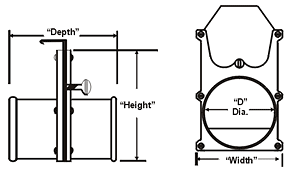 Body and blade are 12ga

ORDERING NOTES: Unless specified, 3" through 24" is QF. Over 24" is flanged. Data subject to change without notice. Stainless steel components requiring flanges will be supplied with stainless steel flanges unless otherwise specified. For special parts or items to be custom manufactured, contact us for quotation.
Customers Also Viewed