No Return Valve

* Scroll To Cart *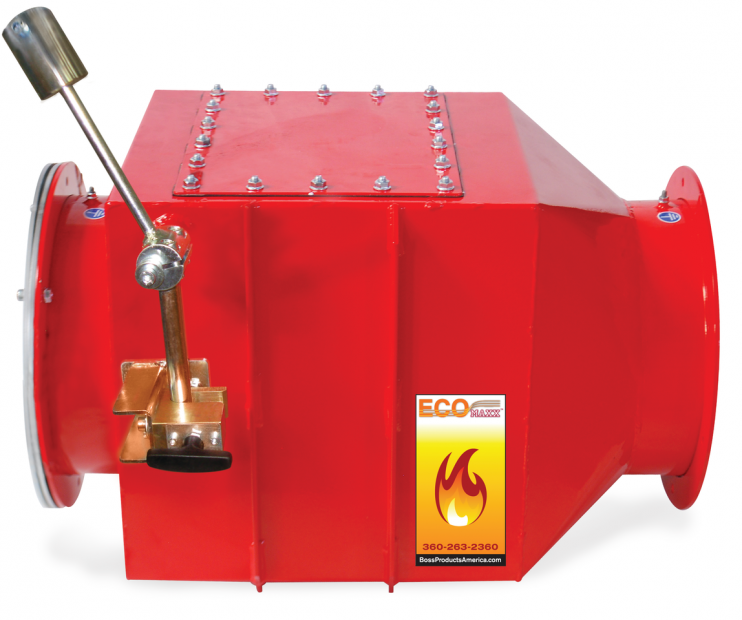 EcoMAXX™ No Return Valves are an essential SAFETY SMART component in dust collection and combustible dust alleviation solutions. Explosion isolation systems are required to be installed by the NFPA on all suction side ducts that transport materials with a KST value that is above zero. KST is an explosive property that is measured to explain the severity of dust explosions by evaluating how much pressure an explosion can produce and how quickly it will travel.
By implementing a SAFETY SMART EcoMAXX No Return Valve (EM-NRV) system that meets NFPA safety requirements, you're able to secure the protection of your employees and facility in case of a baghouse or filter explosion.
Features of EcoMAXX No Return Valves:
Standard Features:
Optional Features:
Powerful welded steel design
O-EM-NRV-MS: Microswitch for system shut down
Flange inlet & outlet with co-flanges
O-EM-NRV-DLS: Dust level sensor
Access door
O-EM-NRV-CP02: NRV control panel
Grounding lug
Locking mechanism
*Note: EM-NRV is 100% NFPA 69 compliant with all of the optional features.
ATEX certified - en16447 & en15089
No Return Valve PDF
No Return Valve Spec Sheet
Sizing Guide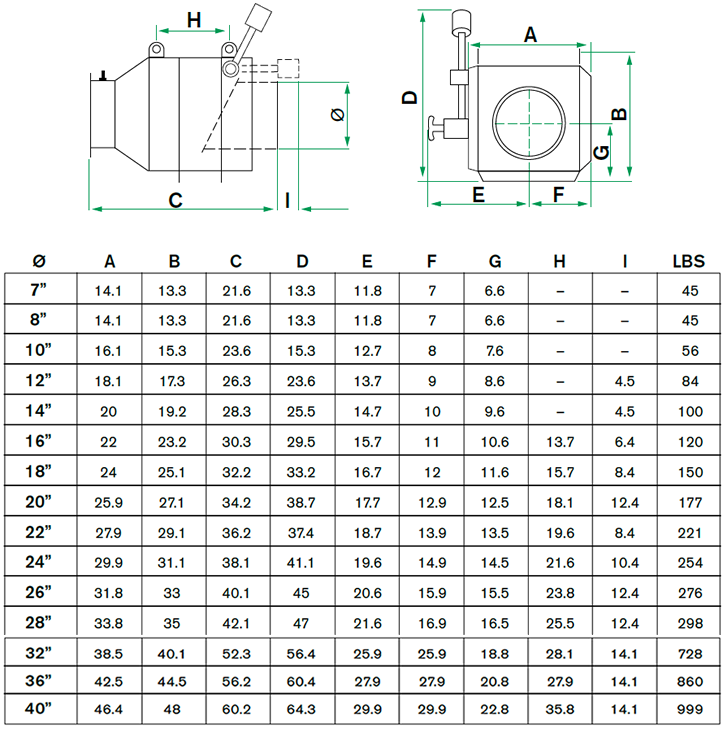 ORDERING NOTES: Unless specified, 3" through 24" is QF. Over 24" is flanged. Data subject to change without notice. Stainless steel components requiring flanges will be supplied with stainless steel flanges unless otherwise specified. For special parts or items to be custom manufactured, contact us for quotation.
FAQs
What is the lead time to ship orders?
Most No Return Valves and other explosion isolation products ship within 5 business days. If a specialty order is placed or an item is out of stock lead time may increase up to no more than 5 weeks.

Are the No Return Valves NFPA compliant?
The No Return Valves are NFPA compliant once purchased with the micro switch, dust level sensor and control panel. NFPA 69, which is standard for explosion prevention systems, 12.2.2.3 (flow actuated flap valve) sets design, performance and certification standards for No Return Valves. Please ensure that you are familiar with NFPA 652, NFPA 654 and your industry's specific guidelines such as NFPA 61, NFPA 91, NFPA 484 and/or NFPA 664. EcoMAXX™ No Return Valves are third party tested and certified ATEX en16447 and en15089.

What is ATEX Certification?
ATEX standards were designed to ensure minimum performance requirements are being met in explosion isolation devices. ATEX certification proves that the equipment being implemented has met or exceeded the performance requirements set in place by an accredited unbiased third party testing lab.

I have technical questions about the EcoMAXX™ No Return Valve. Can I contact you?
Air Cleaning Specialists is made up of a team of experts who are backed by over thirty years of experience in meeting the requirements of dust collection and combustible dust alleviation solutions. You can contact us by calling (866) 455-2130 or sending us an email!
Customers Also Viewed